The Hairforce collaborated with the Which? Editorial team to contribute to their latest report on head lice, giving them advice specifically on how to effectively treat afro and kinky hair.
The article gives a step-by-step guide on how to battle head lice for these hair types.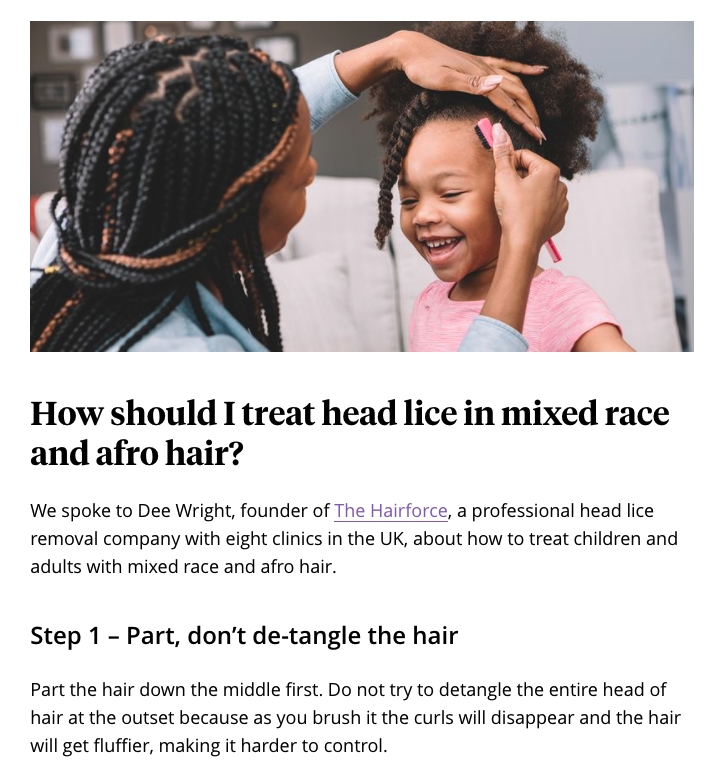 The steps include: parting the hair (before attempting to de-tangle it), sectioning the hair, detangling each section, and finally nit combing.
Usually lice aren't able to take up home as effectively in African or Afro-Caribbean hair as they do in Caucasian hair due to the shape of the hair shaft.
If you are struggling to clear an infestation, The Hairforce are here to do the hard work for you naturally, safely and 100% effectively.