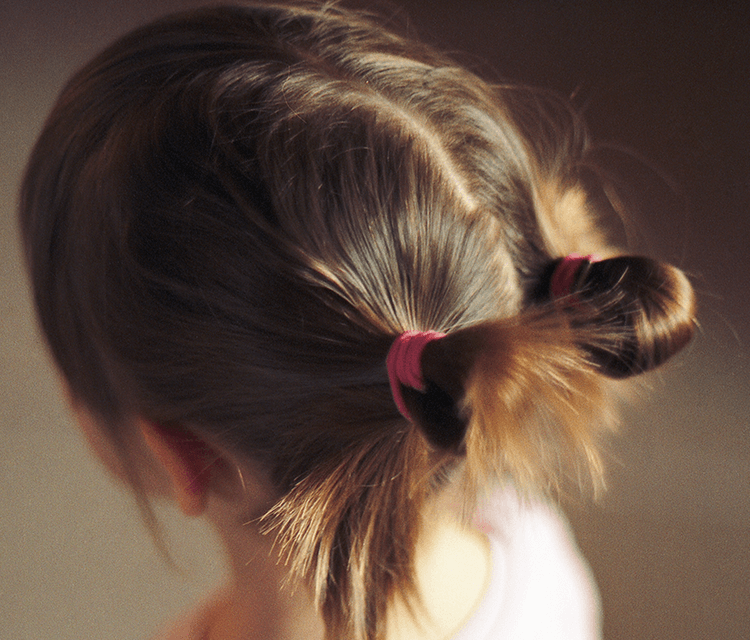 We are committed to protecting and respecting the privacy of our clients and of our website visitors.
This policy sets out the basis on which any personal data we collect from you, or you provide to us, will be processed by us.  Please read the following carefully to understand our views and practices regarding your personal data and how we will treat it.For the purposes of the data protection act 1998 (the act), the data controller is Hairforce UK Limited.
If you don't find your concern addressed here, feel free to contact us by email: [email protected] 
HOW WE PROCESS YOUR PERSONAL DATA
The processing of information (your 'personal data'), such as the name, email address, postal address and/or credit card information relating to an identifiable person ('data subject') shall always be in line with the general data protection regulation (GDPR). By means of this data protection declaration, we would like to inform the general public of the nature, scope, and purpose of the personal data we collect, use and process.  Furthermore, data subjects are informed, by means of this data protection declaration, of the rights to which they are entitled.
The Hairforce® complies with its obligations under the GDPR by keeping personal data up to date; by storing and destroying it securely; by not collecting or retaining excessive amounts of data; by protecting personal data from loss, misuse, unauthorised access and disclosure and by ensuring that appropriate technical measures are in place to protect personal data.
The Hairforce® collects the details provided by you when you make a booking or buy a product from us.  We may collect additional personally identifiable information through your participation in any promotions and competitions offered by us.
If you register for Hairforce email updates, your email address will only be used for this purpose and will not be shared with any other party
INFORMATION COLLECTION & USE
The Hairforce® is the sole owner of the information collected on this website and through our booking system at head office and through all the branches in the network. We will not sell, share, or rent this information to others in ways different from what is disclosed in this statement. The Hairforce® does not sell any customer lists or email addresses.
We may use marketing automation platforms like mail-chimp and campaign monitor who process in accordance with their privacy policy and terms which are GDPR compliant.
The company may, however, disclose personal information if required to do so by law or in the good-faith belief that such action is necessary to (a) conform to applicable law or comply with legal process served on www.hairforceclinics.com and previously www.thehairforce.co.uk; (b) protect and defend the rights or property of www.hairforceclinics.com and previously www.thehairforce.co.uk, the website, or the users; or (c) act under exigent circumstances to protect the personal safety of users of www.hairforceclinics.com and previously www.thehairforce.co.uk, the website, or the public
WHERE WE STORE YOUR PERSONAL DATA
All information you provide us is stored on our secure systems in the UK.  If we have given you (or where you have chosen) a password which enables you to access certain parts of our site, you are responsible for keeping this password confidential. We ask you not to share a password with anyone.
Unfortunately the transmission of information via the internet is not completely secure.  Although we will do our best to protect your personal data, we cannot guarantee the security of your data transmitted on our site; any transmission is at your own risk. Once we have your information, we will use strict procedures and security features to try to prevent unauthorised access.
USES MADE OF THE INFORMATION
We use information held about you in the following ways:
To ensure that content from our site is presented in the most effective manner for you and for your computer

To provide you with information, products and services that you request from us or which we feel may interest you, where you have consented to be contacted for such purposes

To carry out our obligations arising from any contracts entered into between you and us

To allow you to participate in interactive features of our service, when you choose to do so

To notify you about changes to our service and products 
ANONYMOUS INFORMATION
In addition to the use of personal information, www.hairforceclinics.com and previously www.thehairforce.co.uk may also gather anonymous information which may be used by the Hairforce ®. Generally this information is collected through "traffic data" and may entail the use of cookies and IP addresses.
The Hairforce® uses such traffic data to help determine how our users use parts of the website so we can analyse trends, administer the site, track user's movement, gather broad demographic information for aggregate use in order to deliver a better experience for you. IP addresses and other traffic data are not linked to personally identifiable information.
LINKS
This website contains links to other sites. Please be aware that the Hairforce® is not responsible for the privacy practices of these websites. The Hairforce® is not responsible for content provided on these sites or for the validity of content on these site. We encourage our users to be aware when they leave our site and to read the privacy statements of each and every website that collects personally identifiable information. This privacy statement applies solely to information collected by this website.
YOUR RIGHTS
You have the right to ask us to not to process your personal data for marketing purposes. You can exercise that right at any time by contacting us at [email protected]
ACCESS TO INFORMATION
The act gives you the right to access information held about you.  Your right of access can be exercised in accordance with the act.  Any access request may be subject to a fee of £10 to meet our costs in providing you with details of the information we hold about you.
YOUR ACCEPTANCE OF THESE TERMS
By using this site, you signify your acceptance of www.hairforceclinics.com and previously www.thehairforce.co.uk privacy policy. If you do not agree to this policy, please do not use our website. Your continued use of www.hairforceclinics.com following the posting of changes to these terms will mean you accept those changes.
NOTIFICATION OF CHANGES TO OUR PRIVACY POLICY
If the Hairforce® decide to change our privacy policy, we will post those changes prominently so our users are always aware of what information we collect, how we use it, and under what circumstances, if any, we disclose it. If at any point www.hairforceclinics.com decides to use personally identifiable information in a manner different from that stated at the time it was collected, users will be notified by way of an email. Users will have a choice as to whether or not we use their information in this different manner. We will use information in accordance with the privacy policy under which the information was collected. We do, however, recommend that you read this privacy policy each time you use our website in case you missed our notice of changes to the privacy policy.
UPDATING INFORMATION AND CONTACT
www.hairforceclinics.com, previously www.thehairforce.co.uk also permits you to correct or update personally identifiable information that you may have previously provided to us. To do so, send an email to: [email protected]  indicating the information that you wish to be corrected or updated.